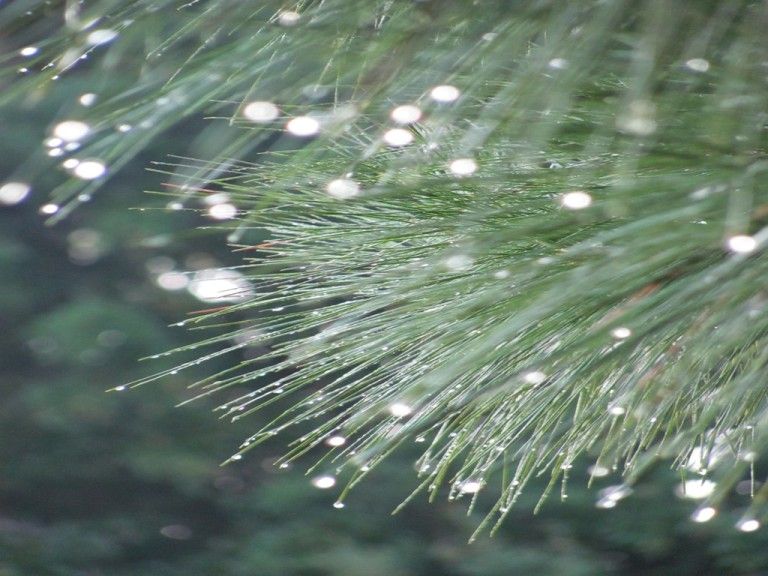 I had a young reader contact me a few weeks back for a school assignment interview, and one of the questions she asked is one I never get:
What's your favorite Bible verse?
Mine happens to be
Deuteronomy 32:2 – "Let my teaching fall like rain and my words descend like dew, like showers on new grass, like abundant rain on tender plants."
One reason I think it's the loveliest verse from the Scriptures because it speaks directly to the writer in me. The other is that it harmonizes perfectly with how I feel about sharing my work (and myself) with the world. There's rain in it, and rain has a particular personal meaning for me and my guy. I like everything about it, and I should probably embroider it on something so I can see it every day, and be reminded of all it's taught me.
You don't have to go Biblical to find verses, quotations, or other phrases that inspire you. Consider what most moves you from what you enjoy reading. If you're a romantic, you can find plenty to inspire you in romances or love poetry. If the wisdom of our forefathers is more your thing, the words of a historical figure might motivate you to make some of your own history. My mother likes to clip comics from the newspaper; my daughter harvests electronic jewels from the Tumblr blogs she follows. All any inspirational words really have to do is move you in a positive direction.
There is so much hate in the world right now that anything that inspires you to go in the opposite direction is a powerful blessing. You can spend your day wallowing in the muck being thrown at us from all directions, or you can remember a favorite verse to help you out of it. Being inspired means you're not adding to the woes of the world; you're fighting them -- and isn't that worth the battle?
What's your favorite inspirational line, phrase or verse? Share them with us in comments.