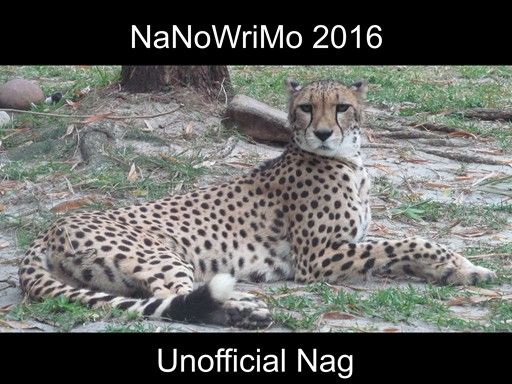 Sorry I'm a bit late posting today. I would like to congratulate everyone who participated in
National Novel Writing Month
; whether you made the 50K goal or not, you are all winners in my book. My advice is to now step away from your manuscript, take what I'm sure is a well-earned break, and enjoy the holidays (if you're inclined to work on your novel a bit more this month, that's fine, too.)
Library Thing is holding their annual
SantaThing
, a secret Santa book-giving event for LT members that I participate in every year. Here are some of the details, quoted from their info page:
"
Who can do this?
Anyone from anywhere can do this. Unfortunately, for various reasons, we can only ship to countries on this list without extra permission. In order to sign yourself (or a non-LibraryThing member) up, you have to have a LibraryThing membership—which is free. To become a LibraryThing member, go to LibraryThing.com and click "Join now".
What do I agree to?
You agree that you're doing this for fun. By signing up you agree to take what comes and to be pleasant about it. This is about the giving. Things might go wrong. Unless LibraryThing employees run off to Mexico with your money, you don't have a case against us.
How does this work?
Fill out the form above, including a valid PayPal receipt number.
You can make yourself the recipient or someone else. You can enter as many times as you like!
On Sunday, December 4th at 5pm Eastern, LibraryThing will stop allowing people to sign up for the SantaThing program.
Shortly afterwards, we will tell you who you are matched up with by sending a profile comment. If you entered multiple times, for yourself or others, you will also need to pick for multiple members.
The gifts you pick cannot exceed the total chosen by your Santee. No single item can cost less than $2.50.
You will have until Monday, December 12th at 9am Eastern, to decide what you want to give. We will give you a web form to fill out, with a space for a message.
LibraryThing employees/elves will order everything from the bookseller you choose. We will pay the shipping; if anything is left over, we get that money."
For more information, see
their information page here
.